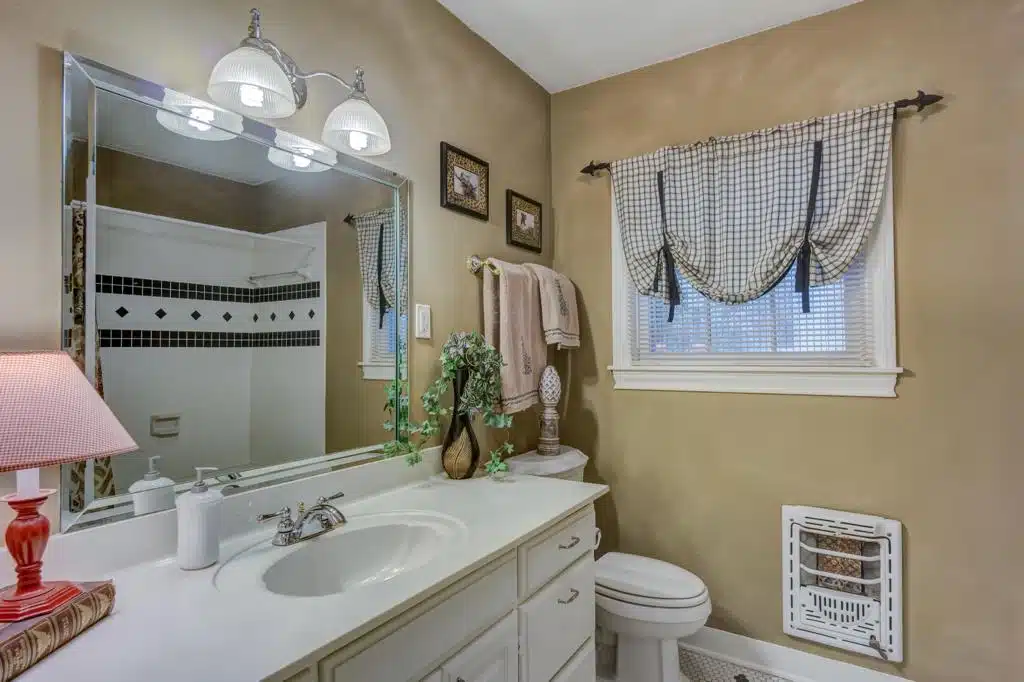 Design Mirror For Bathroom in Dubai
Transform Your Bathroom with Stylish and Functional Design Mirrors in Dubai
Introduction
Your bathroom deserves the best style and functionality as the sacred haven of relaxation and rejuvenation. At PaimaGlass, the leading provider of glass and aluminium products and services in Dubai, we offer a wide range of design mirrors specifically crafted to enhance the aesthetics and practicality of your bathroom. With our expertise and commitment to quality, we aim to bring you the perfect design mirror that complements your bathroom decor and fulfils your unique requirements. Discover the transformative power of our design mirrors and elevate your bathroom experience in Dubai.
Reflect Your Style and Taste
Your bathroom is a reflection of your style and taste. With our vast collection of design mirrors at PaimaGlass, you can find the perfect mirror that complements your bathroom decor and enhances its overall aesthetic appeal. Whether you prefer a sleek and modern design or a more traditional and ornate mirror, we have an extensive selection to suit every taste and design preference. With our design mirrors, you can add a touch of elegance, sophistication, or even a bold statement to your bathroom, making it a true reflection of your style.
Functionality and Practicality
In addition to enhancing the visual appeal of your bathroom, our design mirrors are designed to offer maximum functionality and practicality. Depending on your specific needs, our mirrors come with various features such as built-in lighting, demisters, and even anti-fog properties. Say goodbye to the hassle of wiping off the fog or struggling with inadequate lighting while preparing for the day. With our design mirrors, you can enjoy a bright, clear, and comfortable space that simplifies your daily routines.
Customization for a Perfect Fit
We understand that every bathroom is unique, and one size does not fit all. That's why we offer customization options for our design mirrors, allowing you to create the perfect fit for your bathroom. From mirror sizes and shapes to frame materials and finishes, we provide various choices to suit your requirements. Whether you have a small powder room or a spacious master bathroom, our team of experts will work closely to design a mirror that perfectly harmonizes with your bathroom dimensions and style.
Quality Craftsmanship and Durability
At PaimaGlass, we take immense pride in our commitment to quality craftsmanship and durability. Our design mirrors are meticulously crafted using the finest materials and undergo a rigorous quality control process to ensure their longevity and performance. From the mirror itself to the frames and any additional components, every element of our design mirrors is designed to withstand the challenges and demands of a bathroom environment. Rest assured that when you choose a design mirror from PaimaGlass, you invest in a product that will continue enhancing your bathroom for years.
Conclusion
Transform your bathroom into a stylish and functional space with our design mirrors at PaimaGlass. Enhance the aesthetics of your bathroom and reflect your style with our carefully curated selection of mirrors. Enjoy the added functionality and practicality our design mirrors offer, making your daily routines easier and more enjoyable. With customization options available, we can create a mirror that perfectly fits your bathroom's unique layout and design. Trust in our commitment to quality craftsmanship and durability, ensuring that your design mirror remains a valuable addition to your bathroom for years. Visit our website or contact us today to explore our collection and discover the perfect design mirror for your bathroom in Dubai. With PaimaGlass, you can confidently create a bathroom that reflects your style and enhances your overall well-being.