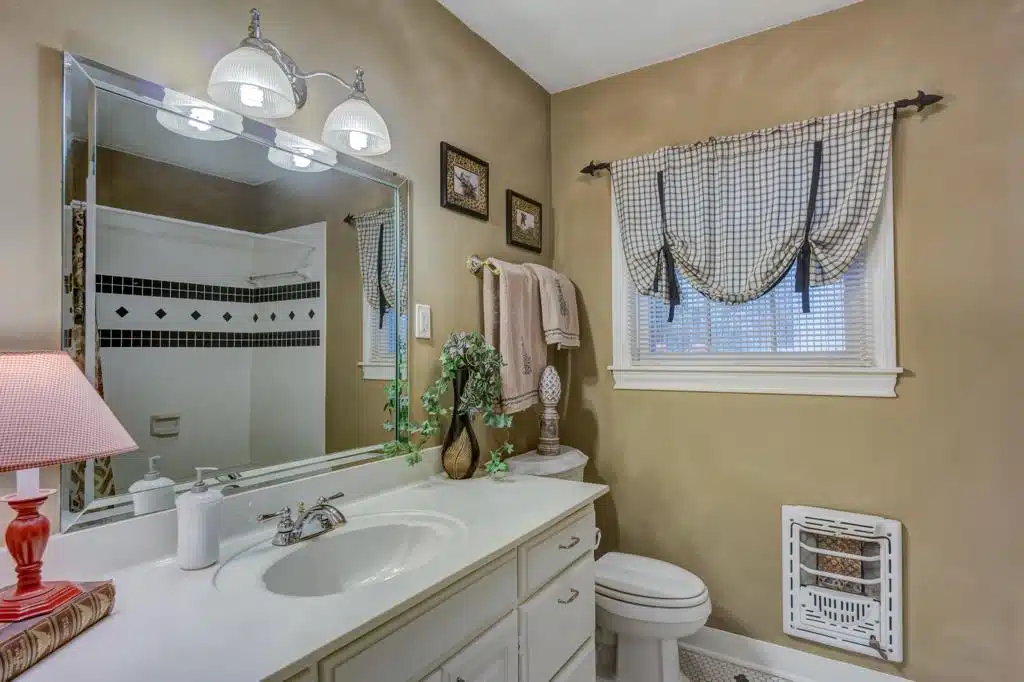 Bathroom Mirror Near Dubai
At PaimaGlass, the trusted industry leader in glass and aluminium products and services in Dubai, we understand the importance of a well-designed bathroom. A bathroom mirror is not only a functional necessity but also a key element in enhancing the aesthetics of your space. Whether you're a homeowner, business owner, or construction professional in Dubai and the surrounding areas, finding the perfect bathroom mirror near Dubaii is essential to elevate your bathroom design. Explore the extensive range of options available at PaimaGlass and discover the mirror that perfectly complements your style and requirements.
Divulge in Versatility: Varied Mirror Options for Every Bathroom
At PaimaGlass, we offer a diverse selection of bathroom mirrors near Dubai to cater to our customer's unique needs and preferences. From sleek and modern designs to traditional and ornate styles, our wide range of mirrors ensures you'll find the perfect fit for your bathroom. Whether looking for a large mirror to create an illusion of space or a small mirror for a compact bathroom, PaimaGlass has you covered. With options in various shapes, sizes, and finishes, we provide versatile solutions to suit every taste and requirement.
Customization at Your Fingertips: Craft a Mirror That Reflects Your Style
We understand that each bathroom is as unique as its owner, and a one-size-fits-all approach won't do. That's why PaimaGlass offers customization options for your bathroom mirror near Dubai. Our expert team lets you personalize your mirror to match your vision. Select your desired shape, size, frame finish, and even mirror tint to create a truly bespoke piece that perfectly aligns with your style and enhances your bathroom decor. Let your imagination run wild and indulge in the freedom of designing a bathroom mirror that speaks to your individuality.
Functionality Meets Innovation: Explore Cutting-Edge Features
At PaimaGlass, we believe in combining style with functionality. Our selection of bathroom mirrors near Dubai features innovative technologies and smart design elements to elevate your bathroom experience. Say goodbye to foggy mirrors with our anti-fog technology, ensuring clear visibility even in the steamiest bathroom environments. With our built-in lighting options, you can achieve the perfect lighting ambience for your daily grooming routine. From soft, warm lighting for a relaxing bath to bright, white lighting for precise beauty rituals, our mirrors offer the convenience and versatility you desire.
Crafted to Last: Superior Quality Guaranteed
When it comes to bathroom mirrors, durability is a key factor. PaimaGlass stands behind the quality of our products, offering bathroom mirrors near Dubaii that are built to withstand the test of time. Our meticulous craftsmanship and attention to detail ensure that every component, from the mirror glass to the frame, meets our rigorous quality standards. Our bathroom mirrors are resistant to moisture and corrosion, making them an ideal choice for the bathroom environment. Choose PaimaGlass for a mirror that enhances your bathroom aesthetics and offers long-lasting durability.
Expert Guidance and Seamless Installation: Your Journey Starts Here
Finding the perfect bathroom mirror near Dubaii can be overwhelming, but at PaimaGlass, we're here to help. Our dedicated team of experts provides personalized guidance, considering your preferences and budget to recommend the best options for your bathroom. Once you've selected, our experienced installation team ensures a seamless and hassle-free installation process, leaving you with a stunning mirror that effortlessly transforms your bathroom. With PaimaGlass, you can trust our expertise and professionalism at every step.
Explore the Possibilities with PaimaGlass
Embrace a bathroom oasis with the perfect mirror from PaimaGlass. Discover our range of bathroom mirrors near Dubaii and find the mirror that will elevate your space to new heights of beauty and functionality. With versatile options, customization opportunities, and cutting-edge features, PaimaGlass offers a world of possibilities for homeowners, businesses, and construction professionals. Visit our website or contact us today to begin your journey towards a bathroom mirror that reflects your style and exceeds your expectations. With PaimaGlass, your dream bathroom mirror is just a step away.