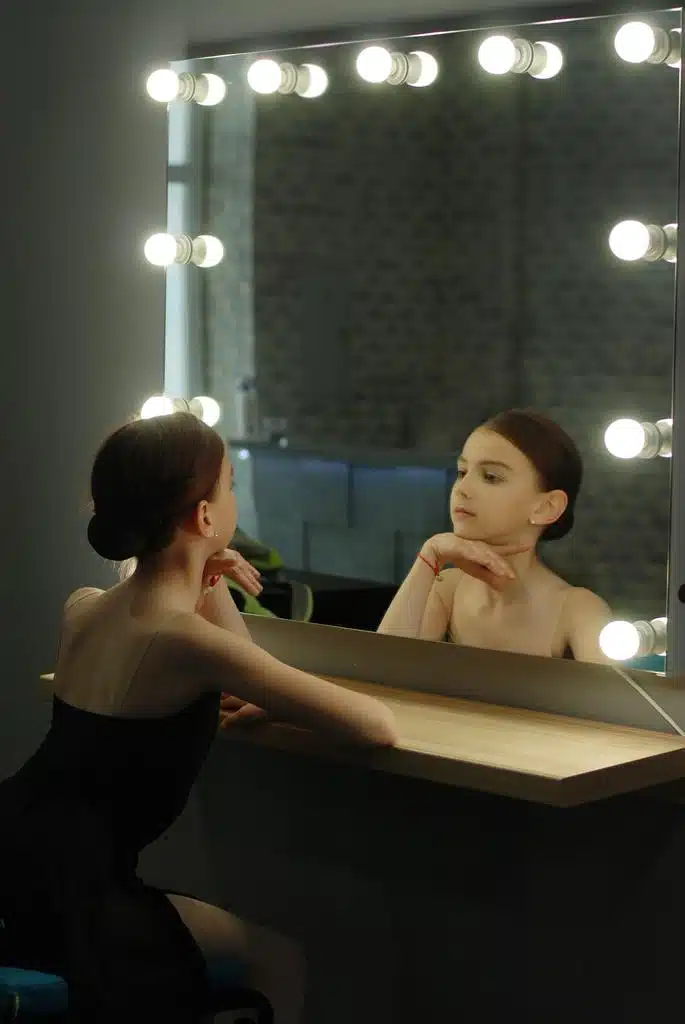 Dressing Table Mirror With Light In Dubai
At PaimaGlass, the leading provider of glass and aluminium products and services in Dubai, we understand the importance of a well-lit and stylish dressing area. Imagine having the perfect lighting to enhance your beauty routine and a mirror that reflects your style and sophistication. With our exquisite range of dressing table mirrors with lights, you can elevate your dressing experience to a new level. Discover the perfect combination of style and functionality with PaimaGlass as we bring you the finest dressing table mirrors with light in Dubai.
Illuminate Your Beauty: The Power of Light
Lighting is crucial in achieving the perfect makeup application and grooming experience. Our dressing table mirrors with lights are thoughtfully designed to provide optimal lighting conditions that will help you create your desired look with precision. From adjustable brightness settings to different colour temperatures, our mirrors allow you to customize the lighting to suit your needs. Say goodbye to uneven lighting or struggling to find the perfect spot. With PaimaGlass, you can have a well-lit dressing area that meets your every requirement.
A Mirror that Reflects Your Style
At PaimaGlass, we believe that your dressing table mirror should not only be functional but also a reflection of your style. That's why our collection includes various designs to suit different tastes and preferences. Whether you prefer a sleek and modern look or a more traditional and ornate design, we have the perfect dressing table mirror with light to complement your existing decor. Our mirrors come in various shapes, finishes, and sizes, ensuring you find the ideal mirror to enhance your dressing area and add a touch of elegance to your space.
Customized Solutions to Meet Your Needs
We understand that every individual has unique requirements for dressing table mirrors. At PaimaGlass, we offer customized solutions to ensure you find the perfect mirror for your needs. Our expert team will work closely with you to understand your preferences and requirements, allowing us to create a tailor-made mirror that caters to your desired specifications. Whether you need a larger mirror to accommodate your beauty essentials or a compact mirror for a small dressing space, we have the expertise to deliver a solution that exceeds your expectations.
Quality Craftsmanship for Durability and Longevity
At PaimaGlass, we prioritize quality and craftsmanship in all our products. Our dressing table mirrors with lights are crafted using the highest quality materials and undergo rigorous quality control processes to ensure their durability and longevity. We understand that dressing areas can be exposed to moisture and everyday wear, so we design our mirrors to withstand the challenges of daily use. When you choose a dressing table mirror from PaimaGlass, you can be confident in your investment and enjoy its beauty and functionality for years.
Transform Your Dressing Area with PaimaGlass
Take your dressing area to new heights with our exceptional range of dressing table mirrors with lights. Illuminate your beauty routine and reflect your style with our stylish and functional designs. From adjustable lighting to customizable options, PaimaGlass offers the perfect solution to meet your needs. Discover our collection and find the dressing table mirror that will transform your daily routine into a luxurious experience. Visit our website or contact us today and embark on a journey of elegance and sophistication with PaimaGlass – your trusted partner for all your glass and aluminium needs in Dubai.