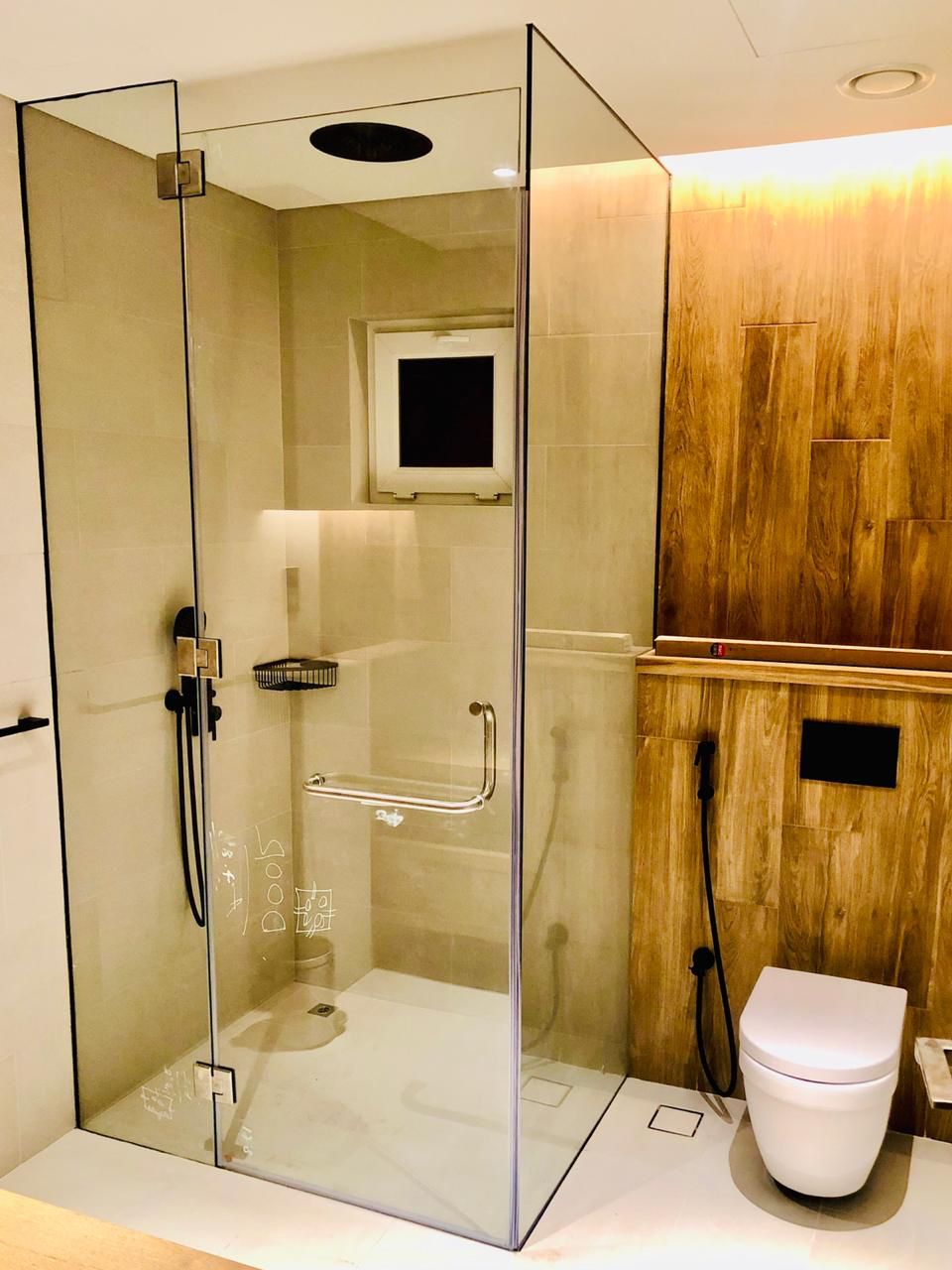 Frameless Shower Glass Partition Near Dubai
When creating a truly luxurious and modern bathroom, nothing compares to the beauty and functionality of a frameless shower glass partition. At PaimaGlass, we are proud to offer our esteemed customers in Dubai and the surrounding areas premium frameless shower glass partitions that add an element of sophistication to any space.
Embrace a Contemporary Design Aesthetic
With a frameless shower glass partition from PaimaGlass, you can transform your bathroom into a contemporary oasis. The clean and seamless lines of our frameless design create a sleek and sophisticated look that enhances the overall aesthetic of your bathroom. Say goodbye to outdated and bulky shower enclosures and say hello to a fresh and stylish shower space.
Customized Solutions to Suit Your Style
At PaimaGlass, we understand that every customer has unique preferences and styles. We offer various customization options for our frameless shower glass partitions. Whether you prefer a minimalist and transparent design or a frosted and more discreet partition, our experienced professionals will work closely with you to create a customized solution that perfectly suits your taste and complements your bathroom decor.
Enjoy the Benefits of Transparency and Space
One of the key advantages of a frameless shower glass partition is its ability to create an illusion of space and openness in your bathroom. The transparency of the glass allows natural light to flow freely, creating a bright and inviting atmosphere. Additionally, the lack of bulky frames maximizes the usable space, making even small bathrooms feel more spacious and airy.
Exceptional Quality and Craftsmanship
At PaimaGlass, we are committed to delivering products of unparalleled quality. Our frameless shower glass partitions are meticulously crafted using premium-grade glass and cutting-edge manufacturing techniques. Each partition undergoes rigorous testing to ensure durability, safety, and aesthetic appeal. Rest assured that when you choose PaimaGlass, you are investing in a product that stands the test of time.
Seamless Installation Process
As a trusted industry leader, PaimaGlass takes pride in providing our customers with a seamless and stress-free experience from start to finish. Our team of skilled technicians will handle every aspect of the installation process, ensuring the frameless shower glass partition is flawlessly integrated into your bathroom. You can rely on our expertise and professionalism to bring your vision to life.
Explore Our Range of Glass and Aluminium Solutions
PaimaGlass is your go-to destination for all your glass and aluminium needs. In addition to frameless shower glass partitions, we offer a wide range of other products and services. From glass doors and windows to aluminium curtain walls and balustrades, we have the expertise and resources to cater to homeowners, businesses, and construction professionals alike. Visit our showroom today and discover the endless possibilities that our premium products can offer.
Elevate Your Bathroom with a Frameless Shower Glass Partition
Create a Contemporary Oasis with PaimaGlass
Customized Solutions for Your Unique Style
Enjoy Brightness and Spaciousness with Transparency
Exceptional Quality and Craftsmanship You Can Trust
Seamless Installation Process by Skilled Technicians
Explore Our Extensive Range of Glass and Aluminium Solutions
Say goodbye to ordinary shower enclosures and embrace the elegance and functionality of a frameless shower glass partition from PaimaGlass. Contact us today to schedule a consultation and let us help you transform your bathroom into the sanctuary you deserve. With PaimaGlass, the possibilities are endless, and your satisfaction is guaranteed.