How to Choose the Best Aluminium Gates and Fences in Dubai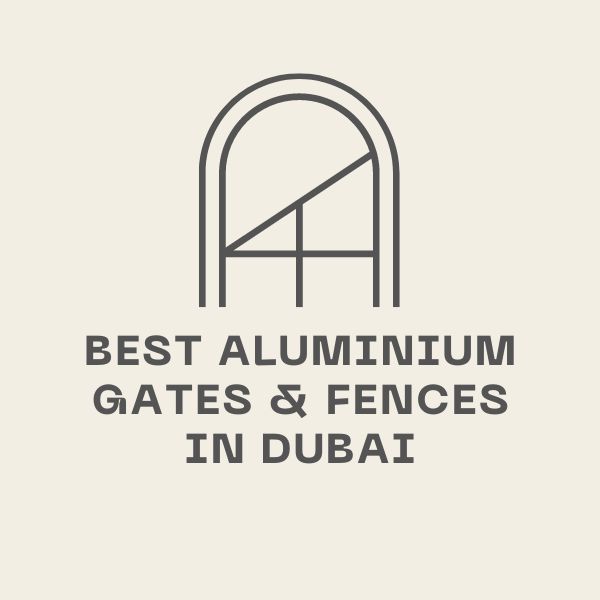 If you are considering casting aluminium fences for your property in Dubai, you are not alone. You can also go for Corrugated metal panels and Aluminium slat fences. However, it is best to compare the prices and quality of the various products before making your final decision. Here, you will discover the pros and cons of each type. You can also get a quote from the company to find out if they offer the best value for money.
Cast aluminium
Among the various types of metal gates and fences, cast aluminium is one of the most popular options. In the United Arab Emirates, there are 2 companies that specialize in the production of such metal products. These companies have in-house German embossing and bending machines. They also possess high-speed twisting, scrolling, and bending machines. In addition to providing quality metal products, they also execute other metal fabricator works.
For your cast-aluminum gates and doors, you can choose from a number of upgrade packages. Dubai Iron offers an affordable upgrade package that consists of upgrading your cheap iron doors and fences into elegant cast-aluminium ones. You can either dump your old ironworks and purchase brand-new ones from reputable companies. This will save you a lot of money. But be sure to ask about the warranty of these products.
Corrugated metal
There are many benefits to installing a corrugated metal gate or fence on your property. They are affordable and can come in a variety of design options. However, before choosing a corrugated metal gate or fence for your property, consider the style of your home and the surrounding environment. For instance, consider the colors of your existing walls, landscaping, and outdoor structures. When selecting a corrugated metal gate or fence, be sure to consider the longevity and quality of the material.
One of the advantages of choosing corrugated metal gates and fences is that they are extremely durable. This type of fencing is ideal for construction sites. It can be made of steel, aluminum, or plastic. The panels can be customized according to the type of project you are planning to complete. In addition, the fencing can be custom-made to fit the size and shape of the space. And, if you need a temporary fence, there are options to install a fencing panel that includes a gate.
Corrugated metal gates and fences are a great option for commercial and residential properties. They are very durable and can withstand a variety of weather conditions. Corrugated metal fences are available in different colors and styles, which means you can customize them to suit your property and your tastes. You can even choose a color that matches the surrounding area of your property. With a wide variety of designs to choose from, the possibilities are endless.
There are many advantages to using corrugated metal gates and fences for your property. They are a more affordable option than most fencing materials. Unlike wooden or vinyl fences, corrugated metal fencing is relatively maintenance-free and lasts longer than other materials. Steel prices have recently risen due to a shortage of the raw material but this is expected to be resolved soon. They are also much easier to install than wooden or plastic fences.
Aluminum slat fences
If you're looking for a new type of fencing for your property, aluminium slat fences are a great choice. Made of slats that run parallel to each other, these fences are great for reducing noise and providing privacy. Whether you want to enclose your pool or backyard, aluminium slat fences provide an attractive and low-maintenance option.
When you choose aluminium slat fencing, you have the option of opting for fully transparent or non-transparent panels. These panels can be made of different materials, including aluminium. A fence made of aluminium will provide the ultimate in privacy and beauty. Also, this type of fencing will last for many years, making it an ideal investment. A cheaper alternative will eventually need replacing. Instead, choose a fence that will last for decades.
Another great benefit of aluminium slats is that they are relatively inexpensive, costing less than $100 per linear foot. And because they are lightweight, you don't have to worry about welding or repairing them. Plus, the material is incredibly resistant to physical impacts. That's why so many people are choosing this material for their property. Whether you're planning to build a fence for a private pool or a security fence for your commercial property, aluminium slats are a great option.
Aside from being lightweight, aluminum is also rust-resistant. If you're looking for a fence that will not need to be repaired too often, aluminum can be imaged or powder coated. It's also easy to clean, so you can forget about worrying about rust or corrosion. It's a good choice for a home or business in the middle of the desert. This type of fencing can be durable and last for many years.
Corrugated metal panels
Corrugated metal panels are a popular option for gate and fence applications. These panels are commonly made of steel or aluminum and are available in a variety of materials and metal finishes. These panels are also commonly used for temporary fencing purposes, such as for swimming pools or decks. They are durable, sturdy, and protect against unwanted intruders. These panels are supported by galvanized ERW pipes.
The cost of installing a corrugated metal fence is less than that of steel storage. Another advantage of using corrugated metal is that it is highly resistant to rot, mold, and termites. In contrast, wood fencing requires ongoing maintenance, including painting and applying sealant to prevent moisture from damaging it. Vinyl fences are not as durable and are prone to coming apart if they are put under enough pressure.
When choosing the type of corrugated metal fencing you want for your home, take some time to consider the color and look you desire. You may also want to consider the color and style of the gates and other features surrounding your property. The right color combination will help your fencing stand out and be a valuable asset for years to come. It is important to choose colors that are complementary to the surrounding areas, including landscaping and walls.
Another advantage of corrugated metal panels for gate & fences in Dubai is their durability. This material is weatherproof and can withstand high temperatures, rain, snow, and hail. It also doesn't rust, which means that it'll keep its good look no matter what the weather is like. This type of metal is moisture resistant and termite resistant, so your fence will remain in good shape for years to come.
If you're looking for an affordable and durable fence, corrugated metal panels are an excellent choice. Unlike wrought iron, corrugated metal fencing does not require painting or any other maintenance. These panels come in more than 100 different colours and styles, making them a versatile and beautiful choice for a fence. You can even get them directly from the manufacturer, making them the ideal choice for your home or business.